A PHC Innovation: Point-of-Care Ultrasound Now Saving Lives Daily in Rural BC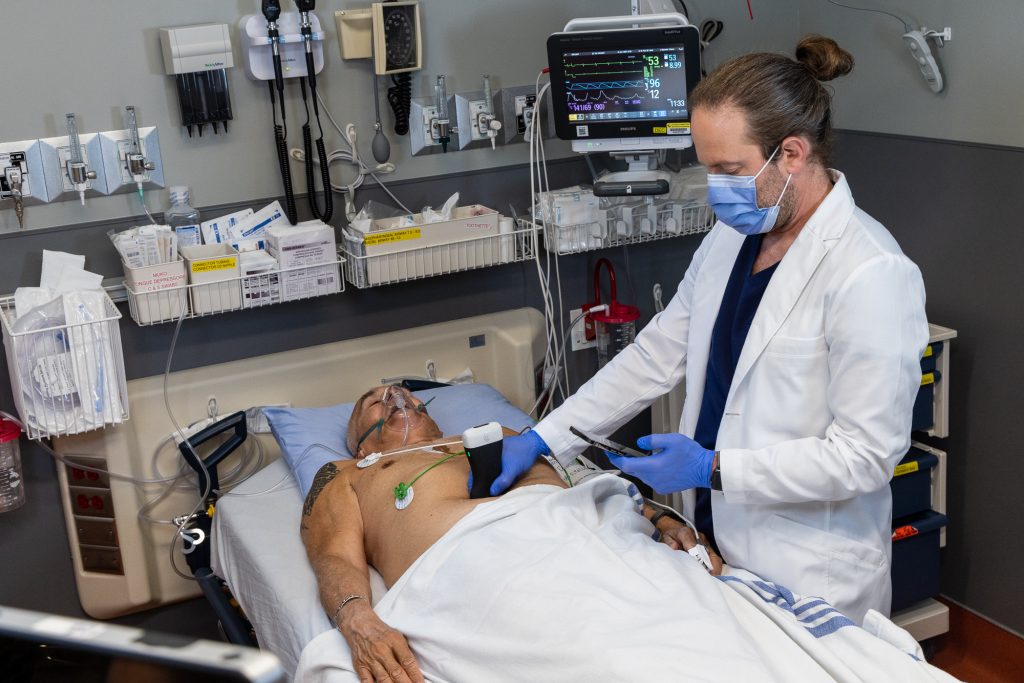 It all started with an idea from Dr. Oron Frenkel to connect existing ultrasound and artificial intelligence (AI) technology to solve a big problem: diagnosing conditions in real time in almost every part of the body, from anywhere.
The team at PHC Ventures acted rapidly to make this dream a reality via the Digital Technology Supercluster, partnering with Clarius, St. Paul's Foundation, Change Healthcare, the University of British Columbia and the Rural Coordination Centre of BC to create the Intelligent Network for Point-of-Care Ultrasound (PoCUS).
Working together, this team overcame many barriers developing streamlined solutions including:
Negotiating an arrangement to access the intellectual property and technology to ensure the solution was mutually beneficial for all parties.
leveraging handheld, wireless devices with excellent image quality;
facilitating enhanced, instant diagnostics using AI and machine learning;
providing remote access to feedback from specialists via the network immediately.
This project has resulted in life-saving care for patients in rural and remote settings, providing access to diagnostic imaging and enabling clinicians to interpret scans and share data that was previously unavailable. This reduces the need for patients to travel for imaging tests, and increases the ability for physicians to make informed decisions about triaging and expediting care.
Learn more about PoCUS here.